The best day to plant a tree was 20 years ago. The second best day is today!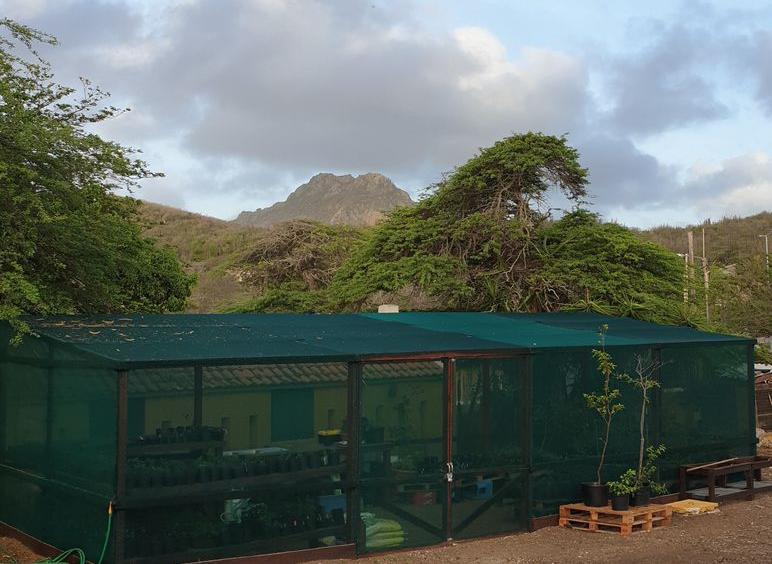 The nursery garden
In the nursery garden inside our park we cultivate endemic tree and plant species. It is possible to purchase our trees for your own project or garden!

By offering endemic trees and plants we want to preserve the natural heritage of Curaçao and contribute to the sustainable development of the island!
Advantages of endemic tree & plant species
Why our local flora and fauna works best on our island

Save water
The endemic tree and plant species of Curacao have adjusted to the climate and drought of the island and are frugal with the water they receive.

Support the local biodiversity
Endemic animals and plants are cooperating very well together. This supports birds, butterflies and other animal species on the island.

Prevent invasive species
Invasive tree species can have an adverse effect on our local nature. Therefore it is better to work with native tree species.


The Carmabi Foundation

Managing the nursery
The Carmabi Foundation manages the Christoffelpark and the tree nursery in the park. They provide advice on planting and landscaping with native tree and shrub species. They also advice on ecological restoration of disturbed areas and provide nature inventories and nature valuations.

In our nursery, we provide many different types of native trees. Visit our nursery in the Christoffelpark or click here for a full overview of all varieties.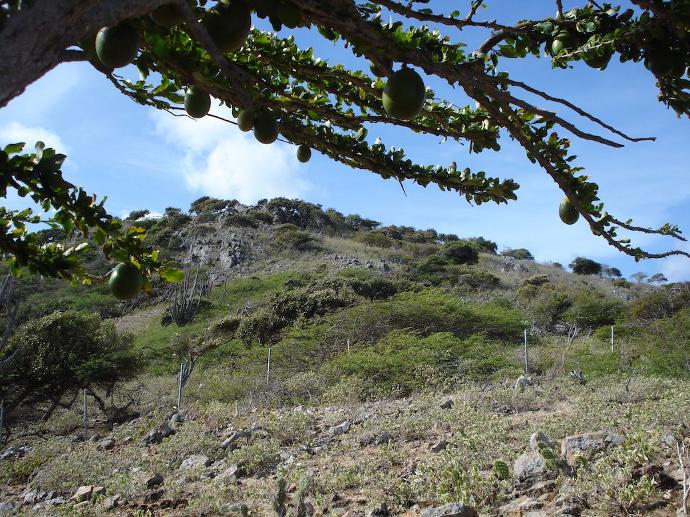 A selection of popular trees in our nursery​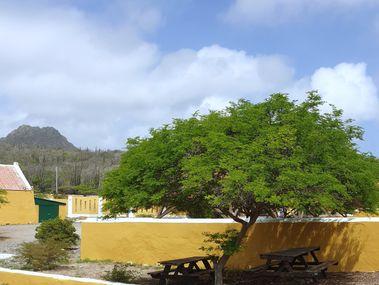 Dividivi
Watapana

This beloved tree is very wind resistant and almost never completely leafless. The tree thrives on a variety of soil types in sunny or light shade conditions. It is also easy to shape them in beautiful forms.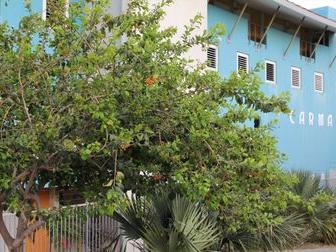 Watakeli

This is a very beautiful medium-tall tree of 3-6 meters high grows relatively fast. This tree, which is common on Curaçao, has dark green leaves, beautiful white flowers and notable orange fruits. The tree attracts many birds and butterflies. This strain is extremely drought resistant and wind resistant.

Kabana
Sabal palm
This palm species only occurs only on Curacao and nowhere else in the world! This attractive palm can grow up to 5 meters high and has large incised fan-shaped leaves.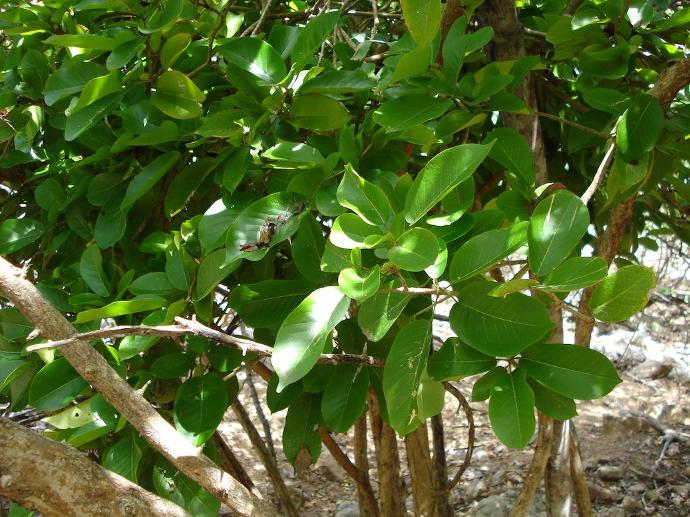 Mangel Blanku
This tree is always green and can be used on different soil types (including salty soils). It is very drought resistant and wind resistant. This tree can also be used for creating hedges.

Want to know more about our nursery?
Check how you can upgrade your garden or support our efforts!